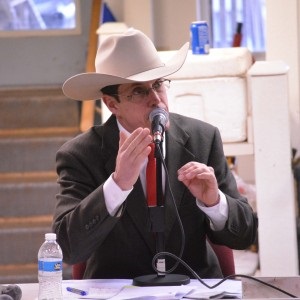 Competition for the 2016 World Champion Auctioneer has begun. Brian Curless was off off to Georgia and was reserve champion--2nd place--in that regioinal featuring 34 contestants. He now advances to the World Series of Auctioneering in Kentucky later next year. In the last three years he has two regional championship belts, a World Series Reserve championship belt and now a regional reserve championship belt. There is only one other belt for him to win and it's on the horizon.Congratulations!!!!!
Special Sales through January 2016
Fairview Sale Barn
December 1, Tuesday Cow Sale, 5 pm
Monday overnights for this sale: 290 bred cows, 6 pairs, 206 fats, 151 slaughter cows, 6 pairs, and 12 bulls.
Expecting up to 300 bred cows
80 head Western origin, Angus/Simmental (all from same ranch), first calf heifers A/I bred to Stingray or Trooper for easy calving, then pasture exposed to Nichols Farms Angus bulls. Fancy.
30 Simmental/Angus heifers, western origin, A/I bred to Connealy Comrade Angus bulls. Measured, vaccinated, and start calving Feb 18.
40 head (39 black, 1 red) cows 4 to 7 year olds, bred to Balancer bulls.
35 young cows A/I bred to top bulls. Ultra sounded by veterinarian for calving dates.19 are Angus and rest are Simmental. Due dates and sires are available on all. Ages range from 2 to 6. A/I bred to a variety of top of the line bulls.
Several other top cows are coming
December 10, Thursday Special Feeder Sale-noon-no restrictions
December 19, Saturday, Wean-Vac Special Feeder Sale - Noon - must be weaned 30 days, at least one round of required vaccinations inc pastuerella and no bulls! All breeds welcome!
January, 2016 Special Sales
Jan. 5 - Special Cow Sale, 5 pm
Jan. 9, Saturday, CAB Special Feeder Sale - Noon - must be weaned 30 days, at least one round of required vaccinations inc pastuerella and no bulls!
Jan. 14 - Annual Feeder Special, noon
Jan. 23 - Sat., Special Cow Sale featuring Kocher Bfred Heifer and other Young Cows
Jan. 28 - Feeder Special
Reprint from "DVM Cattle Auction Market Summary"
Market Overview 11-20, 2015
3352 Head of cattle went to auction at Fairview sale Barn since Thursday the 13th. Events stressed the market causing unrest throughout the industry. The board collapsed limit down most all day Monday with happenings in France undoubtedly a factor. The slaughter market for everything traded lower. Feeder cattle were very strong last Saturday but fell on its ear daily through yesterday in all sale barns. It was a tough go in all markets throughout the country. The one exception to this was seen in auctions featuring only weaned and vaccinated feeders. This was a bright spot as the better managed cattle found eager takers.
162 Fed Cattle sold mostly $3 lower throughout topping at $129.75. Most choice steers and heifers conditioned for higher yield brought from $124 to $127.25. Lower yielding choice and top selects had a $120 to $123.25 market. Select 1 and 2 were $119 and down. Several large choice individuals up to 1900# sold from $110 to $123.
130 Cows went to slaughter on a weaker trend as cow numbers continue to stay up making it fairly easy for packers to maintain their daily demands. By grade the higher yielding ones had the few premiums ranging from $84 to $88, breakers sold from $78 to $86, boners brought 74 to $84.50, and lean cutters marketed from $71 to $81.50. A few younger, greener, black cows returned to the farm for breeding at figures of $82 to $110.
26 Bulls went to market from $93 to $108.50 for the best. Small and very thin ones brought much less.
3034 Feeder Cattle sold since we reported last Friday. Last Saturday before the turmoil hit, feeders traded at the following figures:
300#-500# (steers & bulls) $185 to $256 (heifers) $175 to $206
500#-600# (steers & bulls) $185 to $225 (heifers) $160 to $196
600#-700# (steers & bulls) $165 to $199 (heifers) $150 to $171
700#-800# (steers & Bulls) $160 to $195 (heifers) $151 to $162
800#-900# (steers & bulls) $150 to $182 (heifers) $140 to $156
900#-1000# (steers & bulls) $140 to $177 (heifers) $135 to $140
Steer load lots of 50,000 pounds saw the following: (868#-$178.25), (879#-$177.75), (2 loads of 880#-177.75), (890#-$178), (901#-$177.75), (993#-$167.25)
These figures were quite different by week's end. As the week progressed, the big drop at the Merc on Monday plus the turmoil in Europe caused a big ripple in the market especially in the feeder alley. The disparity between the managed weaned and vaccinated cattle vs those not weaned, neutered or vaccinated, and overly fleshy became significant. In some instances it became as much as $10 to $30 per hundred different. Cattle feeders have lost so much money this past year that they are reducing their risks by buying only low risk cattle.
Tuesday December 1 is the next Special cow sale. Featured will be around a hundred bred heifers from two sources. These are fancy, big, black, bred and handled right by expert managers.
The next feeder special is Thursday December 10th and is open to all feeders. There are no restrictions.
On Saturday December 19th there will be a feeder sale restricted to only weaned and vaccinated calves of all breeds. All must have been weaned by November 19th and must have the required vaccinations at least a week before sale time.

Watch Our Sale On Line!!
Log onto www.lmaauctions.com Then, click on "create account". You will need to create your account, Fill out the first time user information, creating an ID and password that you create.Then, you will use your ID and password each time you want to watch our sales. If you have any questions, please call the Fairview Sale Barn, 309-778-2225.