UPCOMING SPECIAL SALES AS FOLLOWS:
Nov. 1, Tues.- Bred Cow Sale, 5 pm
Nov. 5, Sat., Club Calf Sale, 5 pm
Nov. 12, Sat. – CAB Feeder Special, Noon
Nov. 17, Thurs - Special Feeder Sale, Noon
Dec. 6, Tues – Bred Cow Sale, 5 pm
Dec. 8, Thurs - Special Feeder Sale, Noon
Dec. 17, Sat. – Wean-Vac Special, Noon
Dec. 22, Thurs. - NO SALE
Dec. 29, Thurs. NO SALE
2017
Jan. 3, Tues. - Bred Cow Sale, 5 p.m.
Jan 7, Sat. – CAB Feeder special, Noon
Jan 12, Thurs – Annual Feeder Spec., Noon
Jan 19, Thurs – Wean-Vac Special, Noon
CLUB CALF SALE - SAT., NOV. 5, 5 P.M. (click for further info)
More info coming! Info on consigments so far:
Xbred steer - Hi Ho Silver x Meyer Full Flush - Brooks Farm

Xbred Steer - Unfinished Business x Shiver Full Flush - Brooks Farm

Xbred Steer - Paddy O'Malley x Angus - White farms

Shorthorn Steer - Asset x Kool - White Farms

Chi/Maine Heifer - The Creature(Walks Alone) April - Klehm Show Calves

Char/Chi/Angus Heifer - Monopoly Son x Char/Angus - April- Klehm Show Calves

Maintainer heifer - SnapChat x Situation - Kyle Cantwell

SimCross Steer - Ryan's Saugahatchee x Dual Focus - March - Steve Collopy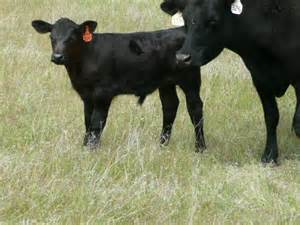 Don't Get Caught Off Guard!
New antibiotic regulations are coming.
The NEW Veterinary Feed Directive for medically important feed-grade antibiotics will take effect on Jan. 1, 2017. Be Informed and be ready by visiting BeefUSA.org/antibiotics -- Two Rivers Cattleman's Assoc. will be having a meeting on Wednesday December 7th. It will start at 11:30 at Big Racks in Canton, IL
Market Overview 10-21-16
1330 Cattle were sold at auction at Fairview Sale Barn this week, a very good run considering the harvest is in full swing. With the steady and continual drop in the fed market leading the way, everything else has followed suit.
112 Fed Cattle were marketed on a continuing lower market. Even though the live board has firmed up over the last 3 trading sessions, cattle buyers remained defensive as slaughter steers & heifers sold 2.00 lower than last week! Packer profit margin has increased with each decline in live trades. Top this week was 99.00, the first time we didn't get a buck for something in weeks.
Slaughter steers and heifers
Choice 2-4 96.00-98.25
High Yielding 98.50-99.00
Low Yielding 94.00-96.00
Mixed Select/Choice 2-3 92-95.50
Select 1-2 92.00 and down
YG 4 & 5 90.00-95.00
Dairy 84.00-87.00
60 Cows went to slaughter and remained weak with very high numbers moving for the time of year and demand for cow meat affected by increased imports. (At least it appears that way).
High Yield Avg yield Low Yield
Premium Whites 81.00 75.00-80.00 74.00 and down
Breakers 64.50-66.50 60.00-61.00 58.00 and down
Boners 61.00-63.50 57.50-59.50 55.50 and down
Cutters (Lean) 61.50-66.00 56.50-59.50 55.50 and down
A few young and fancy returned to the farm 78.00-88.50
3 Bulls---Not enough for a market test
1155 feeder cattle crossed the scales in our October feeder special which featured 7 full pot loads of steers & several other half loads. Since our last special, fed cattle have dropped almost 20.00 cwt causing the feeder market to drop by that amount or in most cases more! With the amount of red ink in the cattle feeding sector, it has forced the cattle feeder to be much more conservative when refilling his lots. With that said, today's auction was well attended by buyers and bidding was active, especially on the weaned & vaccinated cattle carrying moderate or very little flesh. Some buyers in attendance went home with empty trucks refusing to give the selling prices. Cattle feeders are more dollar conscious now than we've seen in a long time.
Steers Heifers

400#-500# $120-$148 $110-$125

500#-600# $120-$143 $105-$121

600#-700# $115-$136 $101-$113

700#-800# $112-$153 $95-$108

800#-900# $101-$128 NA

900#-1000# $109-$110 $87-$103

Steer Load Lots:

712# $132.50

822# $125

841# $128.50

867# $126.75

946# $112.50

957# $113

1003# $110

November is just around the corner and will be a very busy month around the old sale barn. The first bred cow sale of the season will be held on Tuesday November 1st at 5:00. The annual club calf sale will be Saturday November 5 at 5:00. Saturday November 12 is a CAB feeder sale starting at noon, and the next feeder sale open to all is Thursday November 17 at noon. Give us a call or go to the web page for more information.
"Alone But Never Lonely"
By Bob Fidler
The publisher and my niece, Lori Long, have developed a web page, www.authorbobfidler.com, to promote my newly published book. Not only does it contain information about the book, it has photos of the subject's home on Great Slave Lake along with his sled dogs.There are also several mood pictures of summer scenes on the tundra of the Northwest Territories of Canada taken by me while canoeing in the very region he trapped.
Laura now has a supply of books available at the sale barn.
Well, I have officially become an author as my book has been published. Laura is strictly in charge of marketing books locally. It is now available in hundreds of outlets including Barnes and Noble, Ingram, Amazon, and Kindle. Here is the direct link to purchase a book on line:
http://www.friesenpress.com/…/Bob-Fidler-Alone-But-Never-Lo…
Alone But Never Lonely
by Bob Fidler
Gus D'Aoust (1897-1990) was a legend, an icon of the Northwest Territories. He was a well-known adventurer, explorer, hunter, and above all, a dedicated and passionate Barren Land trapper. In this inhospitable environment beyond the tree line, he lived his life doing what he loved. His endeavors came near the end of the late, great fur trading era when white trappers stretched across the Tundra for hundreds of miles. This is his story including labors, hardships, philosophy, and other life events and experiences as told by him to the author in 1973.
Bob Fidler, teacher (now retired), enjoyed many years of Canadian canoe tripping throughout Ontario and parts of the Northwest Territories. Born into a family of outdoorsmen with hunting and fishing a way of life, it was so easy and natural for him to become absorbed in the life of the subject.
Watch Our Sale On Line!!
Log onto www.lmaauctions.com Then, click on "create account". You will need to create your account, Fill out the first time user information, creating an ID and password that you create.Then, you will use your ID and password each time you want to watch our sales. If you have any questions, please call the Fairview Sale Barn, 309-778-2225.