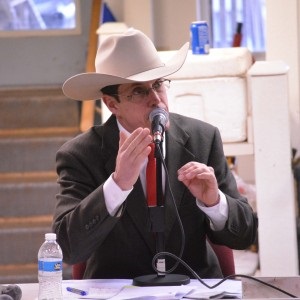 Brian Curless will be headed to Waco, Texas, June 10-14 to participate in LMA World Auctioneer Championship. Good luck, Brian!!
Special Sales: Cows- Tuesday May 5-Over 50 pairs consigned to date. Also, four Black Simmental Angus bulls--3-yearlings and a 2-yr old. Register elligible out of Broker, Upgrade, or I80 sires. 20 bred cows---heifers and up in age.
Feeders- Thursday May 14- Open to all-No restrictions-consigned to date: McClure 3 loads of 7-8 weight steers----Eskridge 2 loads 8-9 weight steers
Market Overview 4-30, 2015
514 Head sold at auction this week at Fairview Sale Barn. When considering the number of potential buyers removed from the auction arena because the planting season is in full swing, prices held up very well. Farming of course affects numbers, but does not impact slaughter prices as the buyers are not farmers. Feeder numbers were better than expected with prices sliding a little because of diminished competition from farmer buyers who have other priorities at this time.
96 Fed Cattle traded $2 to $3 lower than a week ago primarily because of the shortage of high-end choice cattle to test the upper end of the market. The undertone of the fed market throughout cattle country was lower. The few high yielding choice sold from $161 to the $166.50 top. Lower yielding choice and selects fell quickly into the mid to upper 50"s and several were too green for the packers and returned to the farm for more feed. A few underfed dairies ranged from $129 to $138.
170 Cows sold with 136 of them going either to slaughter or back to the farm to feed or breed. Of the higher yielding types, premiums brought from $128 to $140, breakers were a couple of dollars lower selling between $106 and $116.50, boners bracketed between $106 and $120, and lean cows sold between $1 and $113.50. 15 mixed aged cows with strong calves at side brought from $1550 to $2550. 18 bred cows saw the better ones sell in range from $1685 to $1950.
12 Bulls sold in a wide range as usual between $115 and $145. This range indicates the big difference in quality seen every week in the bull alley.
236 Feeder Cattle were mixed in quality with very few weaned and/or vaccinated consignments. Most under 650# were green fleshed and in grass condition.
300#-400# (steers & bulls) $230 to $340 (heifers) $250 to $297
400#-500# (steers & bulls) $245 to $277 (heifers) $210 to $272
500#-600# (steers & bulls) $195 to $260 (heifers) $198 to $220
600#-700# (steers & bulls) $191 to $225 (heifers) $190 to $225
700#-800# (steers & bulls) $176 to $212 (heifers) $165 to $185
800#-900# (steers & bulls) $165 to $190 (heifers) $155 to $173
Reminder: Tuesday May 5 at 5:00 is the next breeding stock and replacement cow sale. Over 50 cow/calf pairs are consigned along with 25 bred cows consisting of bred heifers to older cows. Also, there will be a selection of bulls.
The next feeder sale is Thursday May 14 at noon. The sale is open to any and all feeder cattle. There are no restrictions. At least 5 full pot loads are consigned to date.

Log onto www.lmaauctions.com Then, click on "create account". You will need to create your account, Fill out the first time user information, creating an ID and password that you create.Then, you will use your ID and password each time you want to watch our sales. If you have any questions, please call the Fairview Sale Barn, 309-778-2225.

SALE DAYS
Tuesday Sales - "Packer Day"
10:00 a.m. - Fed Cattle, Cull Cows & Slaughter Bulls -- Monthly Cow Sales 1st Tues. of Month - 5 p.m.
Thursday Sales
10:30 a.m. - Hay Auction and related Farm Items Noon - Sheep, Goats, Cattle
May Sales
May 5 Two Sales...Slaughter sale at 10:am and cow sale at 5:00 pm-- cow/calf pairs, bred cows and breeding bulls.
May 7- Regular Sale
May 12 - Packer Day
May 14 - Regular Sale & Feeder Calf Special - No Restrictions!!
May 19 - Packer Day
May 21 - Regular Sale
May 26 - Packer Day
May 28 - Regular Sale