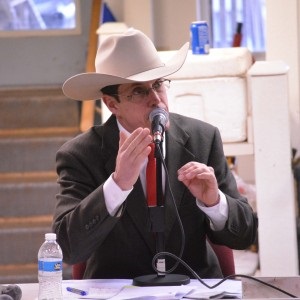 Brian Curless will be headed to Waco, Texas, June 10-14 to participate in LMA World Auctioneer Championship. Good luck, Brian!!
Thursday April 2--Easter Lamb Sale...all sizes
Cow Sale Tuesday April 7th 5:00
The sale will lead off with at least 38 breeding bulls from the proven producers of quality breeding bulls. High dollar calves are sired by top bulls and the bulls listed come from breeders with proven track records. All bulls will be fertility tested prior to the sale and anything failing the test will go to slaughter. No risk here.
Johnson (Double J Farms): 15 crossbred bulls a 1 1/2 to 2 years old representing the best from 25 head. These are rugged bulls that have not been pampered and are ready to turn out and breed a lot of cows. They have been on a complete health program under the guidance of Dr Raymond Huston.
Winemiller Angus: 16 yearling Angus bulls all A/I sired by either GAR Profit, Rito 9M25 , Rito 9Q13, Rito 2140, Gardens Ambush 74, or TC Aberdeen 759. Overall quality here is very good. They have been on a full and complete health program.
4th Meridian Farms: 5 yearling bulls. 3 will be Purebred Angus sired by S A V Bismark. 2 will be purebred Simmental sired by SVF Steel force. For more information on the bulls go to 4thmeridianfarm.com .
Kirk: Two calving ease 2 yr old Angus bulls from Musgrave and Poss Angus programs.
75 to 100 cow/calf pairs from a variety of consignors (including Rob Link and Steve Jack) will sell with some top quality 1st calf heifer pairs among them.
Bred cows will be listed later.
Market Overview March 27, 2015
Before we get into this week's market, I offer my yearly point of emphasis---Get your bulls fertility checked now. It's a management tool that can make a huge difference in your pocketbook. There's not many things worse in our business than driving to your pasture in August and seeing cows cycling. Also, testing now gives plenty of time to find a replacement before all of the best bulls are sold.
522 Head of cattle sold at Fairview Sale Barn this week. Prices continue to demonstrate a strong demand for all classes of cattle. Fed cattle strength at the Merc boosted their prices. Cow and bull beef, although a bit cheaper this week, is still higher than ever before for this time of year. Combining the strength on the board for fed cattle with the demand for grazing cattle kicking in, and it is not difficult to find plenty of bidders.
Watch our Sales via internet

Log onto www.lmaauctions.com Then, click on "create account". You will need to create your account, Fill out the first time user information, creating an ID and password that you create.Then, you will use your ID and password each time you want to watch our sales. If you have any questions, please call the Fairview Sale Barn, 309-778-2225.

SALE DAYS
Tuesday Sales - "Packer Day"
10:00 a.m. - Fed Cattle, Cull Cows & Slaughter Bulls -- Monthly Cow Sales 1st Tues. of Month - 5 p.m.
Thursday Sales
10:30 a.m. - Hay Auction and related Farm Items Noon - Sheep, Goats, Cattle
April Sales
Thurs., April 2, Greek-Easter Lamb Sale - all sizes
Tues April 7, p.m. - Cow Sale 5 PM - See info to the left for consignments.
Sat., April 11, Noon - Wean-Vac Sale - Cattle must be weaned 30 days, have 1 round of 7-way, pasteurella & viral shots. No bulls please!