UPCOMING SPECIAL SALES AS FOLLOWS:
Oct. 20, Thurs. - Special Feeder Sale, Noon
Nov. 1, Tues.- Bred Cow Sale, 5 pm
Nov. 5, Sat., Club Calf Sale, 5 pm
Nov. 12, Sat. – CAB Feeder Special, Noon
Nov. 17, Thurs - Special Feeder Sale, Noon
Dec. 6, Tues – Bred Cow Sale, 5 pm
Dec. 8, Thurs - Special Feeder Sale, Noon
Dec. 17, Sat. – Wean-Vac Special, Noon
2017
Jan 7, Sat. – CAB Feeder special, Noon
Jan 12, Thurs – Annual Feeder Spec., Noon
Jan 19, Thurs – Wean-Vac Special, Noon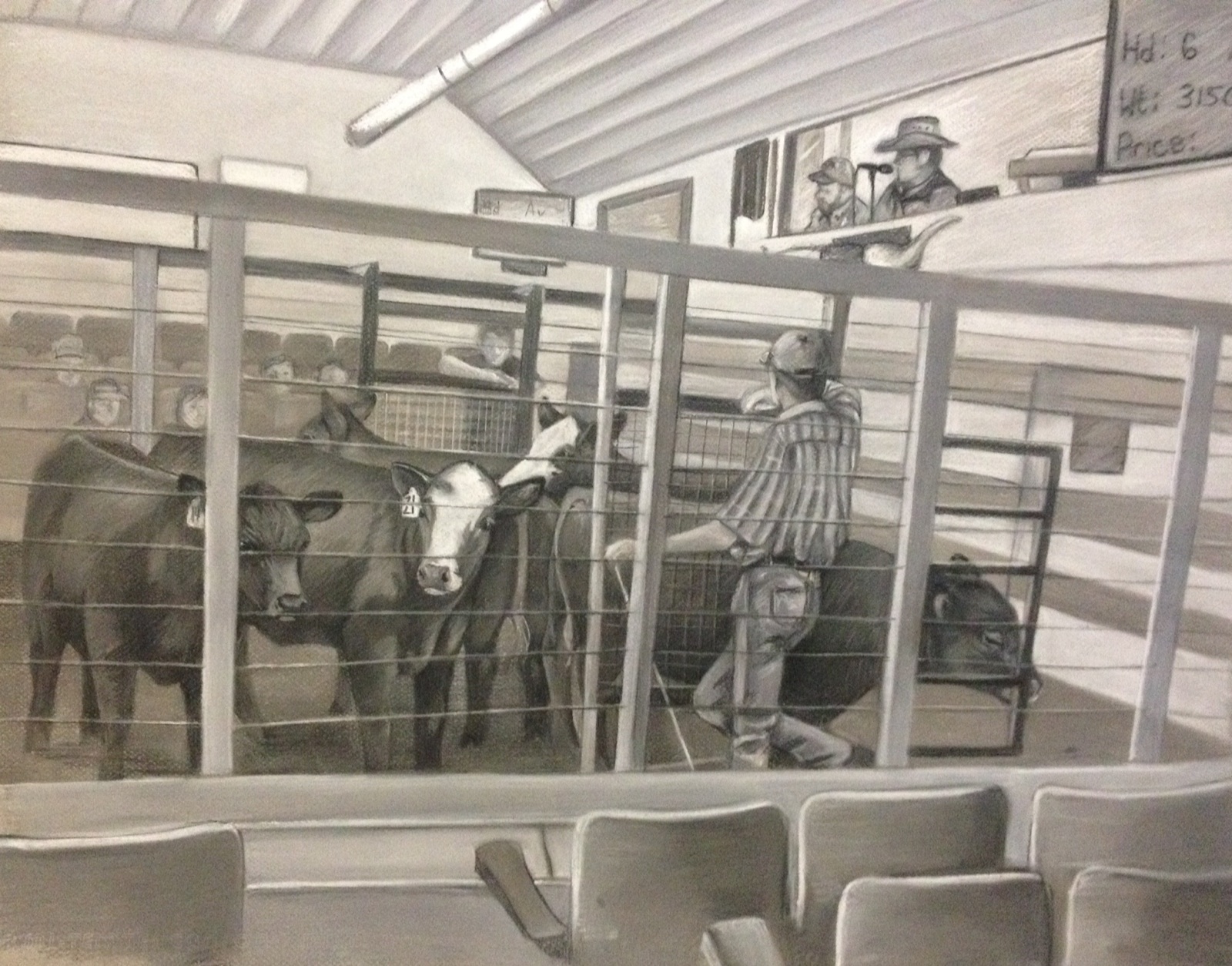 Market Overview 9-23-16
Market Overview 9-30-16
368 Cattle showed up for auction at Fairvew Sale Barn this week. Most of them were slaughter animals and sold at lower figures.
190 Fed Cattle were in this week's auction and prices fell hard once again with October board down the 300 point limit. Packers and their buyers became very defensive causing a $3 to $3.50 lower market compared to a week ago. The top this week was $106.75 on just a very few head. There is no shortage of fed cattle and some of the country sales don't get picked up by packers for around three weeks after they're sold.
Choice 2-4 102.00-105.75
High Yielding 106.00-106.75
Low Yielding 100.00-101.75
Mixed Select/Choice 2-3 98.00-101.50
Select 1-2 98.00/down
Few heavies1685-1820# 89.50-95.50
returning to farm 90.00-111.75
87 Slaughter Cows sold. The cull cow trade continues to be pressured by larger numbers moving which have out-distanced demand. With the pending increase in imports of hamburger meats from South America, the cow beef demand likely won't keep up with supply and could result in much lower cow slaughter prices.
Slaughter Cows - High yield Avg. Yield Low Yield
Premium White 83.50 78.50
Breakers-1300-1800# 69.00-72.25 65.50-68.50 65.00/down
Boners 1200-1600# 70.00-74.00 67.25-69.50 66.00/down
Lean 1000-1400# 67.50-70.00 62.50-66.50 61.75/down
11 Slaughter Bulls High yield Avg. Yield Low Yield
95.25 85.00-90.00 83.00/down
80 Feeder cattle sold. With the harvest in full swing and most of the cattlemen around here also grain farmers who don't have time to fool with cattle, numbers and prices have decreased drastically. Cattle movement is in low gear and getting a true feel for a real market test is impossible.
But, the trend is definitely lower, and considerably so. With only a buck bid on fats late week and the Merc sinking into he pits, feeder value is the lowest it has been in a long time. When numbers increase as the fall feeder run gets under way, it's anybody's guess as to what prices will be.
Many more limit-down days at the Merc for seemingly no reason at all will sweep any optimism under the carpet. A 15% increase of cattle on feed from a year ago is also a negative to overcome. Everything revolves around the meat supply and until we eat our way through this large supply on hand, things are going to stay ugly.
"Alone But Never Lonely"
By Bob Fidler
The publisher and my niece, Lori Long, have developed a web page, www.authorbobfidler.com, to promote my newly published book. Not only does it contain information about the book, it has photos of the subject's home on Great Slave Lake along with his sled dogs.There are also several mood pictures of summer scenes on the tundra of the Northwest Territories of Canada taken by me while canoeing in the very region he trapped.
Laura now has a supply of books available at the sale barn.
Well, I have officially become an author as my book has been published. Laura is strictly in charge of marketing books locally. It is now available in hundreds of outlets including Barnes and Noble, Ingram, Amazon, and Kindle. Here is the direct link to purchase a book on line:
http://www.friesenpress.com/…/Bob-Fidler-Alone-But-Never-Lo…
Alone But Never Lonely
by Bob Fidler
Gus D'Aoust (1897-1990) was a legend, an icon of the Northwest Territories. He was a well-known adventurer, explorer, hunter, and above all, a dedicated and passionate Barren Land trapper. In this inhospitable environment beyond the tree line, he lived his life doing what he loved. His endeavors came near the end of the late, great fur trading era when white trappers stretched across the Tundra for hundreds of miles. This is his story including labors, hardships, philosophy, and other life events and experiences as told by him to the author in 1973.
Bob Fidler, teacher (now retired), enjoyed many years of Canadian canoe tripping throughout Ontario and parts of the Northwest Territories. Born into a family of outdoorsmen with hunting and fishing a way of life, it was so easy and natural for him to become absorbed in the life of the subject.
Watch Our Sale On Line!!
Log onto www.lmaauctions.com Then, click on "create account". You will need to create your account, Fill out the first time user information, creating an ID and password that you create.Then, you will use your ID and password each time you want to watch our sales. If you have any questions, please call the Fairview Sale Barn, 309-778-2225.