WELCOME - 2014 LMA World Champion Blaine Lotz
(left to right) Bob Garber; Jake Fidler; Bob Fidler, Brian Curless; Ray Johnson, Brian Lotz
Illinois auctioneer wins World Livestock Auctioneer Championship qualifier
Illinois auctioneer wins World Livestock Auctioneer Championship qualifier
Arizona, California, Iowa, Montana, Nebraska auctioneers qualify for WLA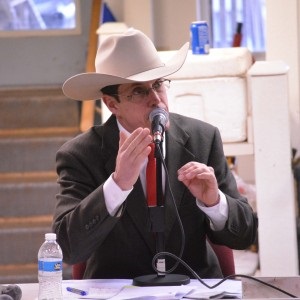 Brian Curless, 2015 WLAC Western Regional Qualifier Champion
KANSAS CITY, Mo. (January 15, 2015) – Brian Curless, Pittsfield, Ill., was named Champion at the 2015 World Livestock Auctioneer Championship (WLAC) Western Regional Qualifying Event. The third of three qualifiers was hosted by Torrington Livestock Markets, Torrington, Wyo., on January 14. A total of 23 contestants competed for a top 10 placing that grants them a spot in the 2015 WLAC at Clifton Livestock Commission Co. in Clifton, Texas.
click for furth info
Market Overview January 22, 2014
525 Head sold at action at Fairview Sale Barn this week. Fats and slaughter cows bulls were much lower. Feeder cattle were steady for the kind. The few bred cows offered traded briskly.
Saturday, January 24th, tomorrow, is a big day at the sale barn as we are holding the annual front end bred heifer and cow sale. 2014 LMA World Champion auctioneer, Blaine Lotz will join Brian Curless at the mic. Two champion auctioneers and some 300 head of top quality bred females should make for a great day in Fairview.
Our next feeder special is Thursday January 29th and is developing into a large sale.
LMA Update - January 22, 2015
By Mary Soukup January 21, 2015 | 12:28 pm EST
After topping $51 in early January, feedlot margins came crashing down the week ending January 17, according to the latest Sterling Profit Tracker data. Feedlots lost $3 per head last week, compared to earning more than $51 the previous week and more than $135 at this time last year.
The 5-Area direct price was also much lower last week. Earlier in the month, fed prices inched close to $170 per hundredweight, but have since fallen to $162.85. While fed prices dropped nearly $7 last week, they are still $20 per hundredweight higher than they were last January. Feeders weighing between 750 and 800 pounds fell to $227.15, a $5 drop from the previous week. Similar to fed prices though, feeders are still more than $60 higher than 2014. Last week's breakeven for placements was estimated at $169.88 per hundredweight, according to John Nalivka.
One bright spot in the cattle marketplace last week were packer margins, which finally climbed into positive territory. Packers earned $15.10 per head last week, compared to losing $57 per head the previous week. The beef cutout value improved to $259.32 per hundredweight last week, up nearly $9 from the previous week.
Farrow-to-finish margins dropped again last week, falling to $1.34 per head, according to the Sterling Pork Profit Tracker. Last month at this time, margins were $13.17 per head. But last year in the middle of January, farrow-to-finish margins were negative $4.74.
Lean hogs declined nearly $2 to $73.66. This is around $7 lower than both one month ago and last year at this time. Feed costs were down nearly $5 to $74.77.
Pork packer margins increased last week, averaging $12.18 per head compared to $6.66 the previous week. The pork cutout value finished the week at $83.94 per hundredweight, compared to $83.22 the previous week.
The Sterling Beef Profit Tracker for the week ending January 17:
Average feeder margins: -$3.04 per head
Average beef packer margins: $15.10 per head
The Sterling Pork Profit Tracker for the week ending January 16:
Average farrow-to-finish margins: $1.34 per head.
Average pork packer margins: $12.18 per head.
The Sterling Beef and Pork Profit Trackers are produced by Sterling Marketing Inc. and John Nalivka, president, Vale, Ore., and are published weekly by Drovers/CattleNetwork, and PorkNetwork.
Watch our Sales via internet
Log onto www.lmaauctions.com Then, click on "create account". You will need to create your account, Fill out the first time user information, creating an ID and password that you create.Then, you will use your ID and password each time you want to watch our sales. If you have any questions, please call the Fairview Sale Barn, 309-778-2225.

SALE DAYS
Tuesday Sales - "Packer Day"
10:00 a.m. - Fed Cattle, Cull Cows & Slaughter Bulls -- Monthly Cow Sales 1st Tues. of Month - 5 p.m.
Thursday Sales
10:30 a.m. - Hay Auction and related Farm Items Noon - Sheep, Goats, Cattle
January 2015 Sales Schedule
Jan 27 Tuesday Slaughter cattle Packer Day 10 AM.
Jan 29 Thursday Special Feeder Sale along with the regular weekly sale--no restrictions for the cattle
February Sales Schedule
Slaughter sale all Tuesday's at 10:00. Regular sale Thursday at 12:00. Special sales:
Tuesday February 3rd---Bred cow sale at 5:00.
Thursday February 12---Special feeder sale open to all feeder cattle along with regular sale 12:00.
Saturday February 21---Wean/Vac feeder dale restricted to callle weaned over 30 days and having at least 7-way, pasteurella, and the virals vaccinations.